InvivoGen's Newsletters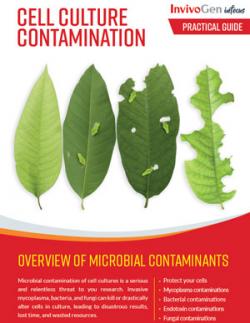 PRACTICAL GUIDE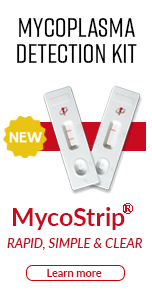 Microbial contamination of cell cultures is a serious and relentless threat to your research. Invasive mycoplasma, bacteria, and fungi can kill or drastically alter cells in culture, leading to disastrous results, lost time, and wasted resources.
This InvivoGen Infocus issue is a comprehensive guide highlighting the contaminants that are most likely to invade your cultures, the good practices to avoid them, and the solutions to eliminate them.
This brochure also presents InvivoGen's highly cited reagents and frequently asked questions to help you keep your valuable cells safe from any contamination.
INSIDE THIS ISSUE
Mycoplasma contaminations
Bacterial contaminations
Endotoxin contaminations
Fungal contaminations
RELATED PRODUCTS
Previous newsletters
Pages