Literature

Follow us on

Follow us on

SC79
NEW
SC79 is a selective and cell-permeable activator of Akt (also known as protein kinase B), a serine/threonine protein kinase signaling molecule with anti-apoptotic activity [1, 2]. The Akt kinase family comprises three highly homologous isoforms: Akt1 (PKBα), Akt2 (PKBβ) and Akt3 (PKBγ). SC79 potently activates all three isoforms and functions effectively in multiple cells types, including HeLa and HEK293 cells [2]. Interestingly, in animal models SC79 exhibits protective effects against the apoptotic and oxidative damage caused by ultraviolet radiation [1]. Moreover, this bloodbrain barrier permeable molecule displays neuroprotective properties in experimental stroke models possibly through its dual antiapoptotic and antioxidative activities [2, 3].
Specifications
Purity: ≥95% (UHPLC)
Solubility: 10 mg/ml (27.26 mM) in DMSO
CAS: 305834-79-1
Molecular weight: 366.8 g/mol
Formula: C17H19ClN2O5
Quality control: The absence of bacterial contamination (e.g. lipoproteins and endotoxins) is confirmed using HEK-Blue™ TLR2 and HEK-Blue™ TLR4 cells. The inhibitory activity of the product has been validated using cellular assays.
Details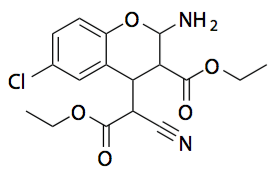 Ref.
Gong YQ. et al., 2016. SC79 protects retinal pigment epithelium cells from UV radiation via activating Akt-Nrf2 signaling. Oncotarget. 7(37):60123-60132.
Jo H. et al., 2012. Small molecule-induced cytosolic activation of protein kinase Akt rescues ischemia-elicited neuronal death. PNAS 109(26):10581-6.
Zhang D. et al., 2016. Akt Specific Activator SC79 Protects against Early Brain Injury following Subarachnoid Hemorrhage. ACS Chem Neurosci. 2016;7:710–8.
ORDERING
SC79
NEW!
Description
Akt activator; autophagy inhibitor
Cat. Code
inh-sc79
Unit Size
10 mg
Price
For price or distributor address,
please select your country
MOST POPULAR
Plasmocin™
Mycoplasma removal agent

More info
High quality ready-to-use selective antibiotics with purity levels exceeding 95%.