Literature

Follow us on

Follow us on

InvivoGen Insight Newsletters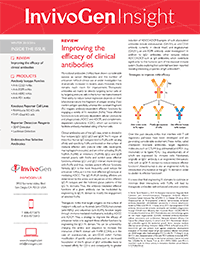 - Review: Improving the efficacy of clinical antibodies
Monoclonal antibodies (mAbs) have shown considerable success as cancer therapeutics and the number of anticancer mAbs in clinical use or under investigation has dramatically increased in recents years. However, there remains much room for improvement. Therapeutic antibodies act mainly by directly targeting tumor cells or by targeting immune cells in the tumor microenvironment....
Previous Issues
Download our previous Newsletters (Acrobat required)
Load more Issues
Hide
MOST POPULAR
Plasmocin™
Mycoplasma removal agent

More info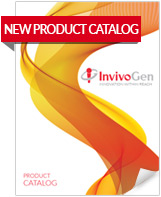 High quality ready-to-use selective antibiotics with purity levels exceeding 95%.