Detection of autophagic fluorescent puncta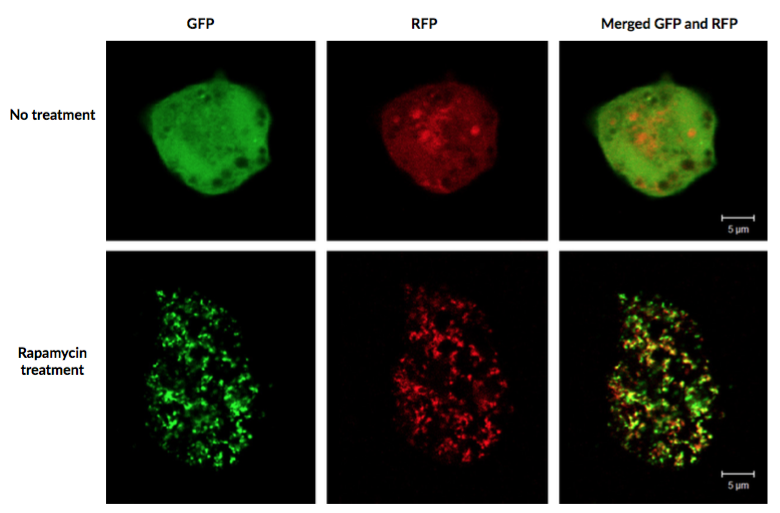 Confocal microscopy images of rapamycin-induced autophagosomes in THP1-Difluo™ hLC3 cells.
Cells were treated with phorbol myristate acetate (PMA; 50 ng/ml for 3 hours) to induce cell differentiation. After 3 days, cells were treated with rapamycin (25 μM for 6 hours) a commonly used autophagy inducer. Rapamycin treatment was performed in the presence of the autophagy inhibitor bafilomycin A1 (500 nM) to block the autophagic flux and allow visualization of discrete autophagic puncta. Cells were fixed with paraformaldehyde (PFA) prior to confocal imaging. Autophagosomes were visualized in the treated cells as both green (GFP) and red (RFP) puncta (appearing yellow in the merged image).