Literature

Follow us on

Follow us on

Where do I find my Customer ID
If you are already a customer, you can find your Customer ID on either our invoices or packing slips. The Customer ID is located on the top right corner of each document.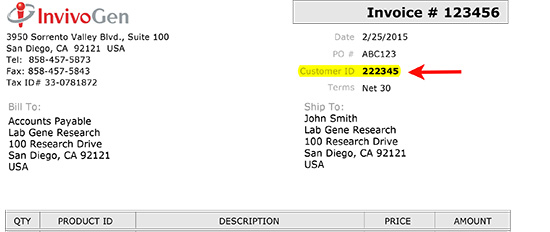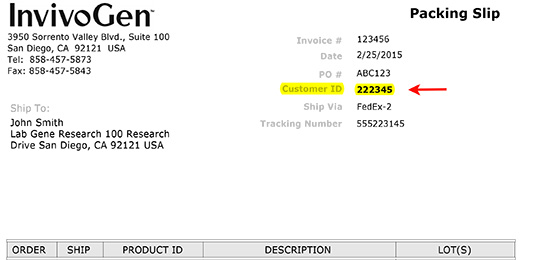 MOST POPULAR
Plasmocin™
Mycoplasma removal agent

More info
High quality ready-to-use selective antibiotics with purity levels exceeding 95%.